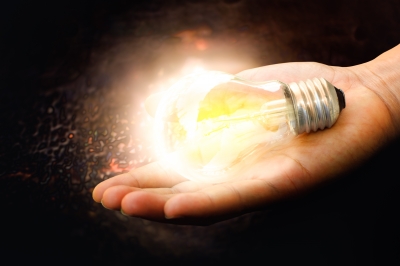 Our Approach
We are committed to helping you be the best YOU that you can be using various approaches supporting your body, mind and spirit, grounded in the concept of energy work.
Our Story
The Holistic Self Care Center was founded by CEO, Barb Tremlett in 2005  and is a business that educates individuals to take an active role in their personal health care, become in tune with their bodies, and learn to trust their own intuition on the direction their lives should take.  The Holistic Self Care Center vision is that we are the most recognized, quality driven, and respected wellness center throughout Northern New England with the largest variety of holistic professionals under one roof, to care for and teach preventative self care to customers, businesses and the community.
The HSCC believes people are strong mentally, physically, and spiritually "We can do, be, or have anything we desire".
Meet the Team from 2017
These are the people that made it happen!
Dr. Barb Tremlett, PhD, MBA, HLC, RMT
Founder & CEO
Originally from St. Louis Missouri, Barb has lived in Nashua for over 30 years. Barb completed her BS at SNHU in 1998, MBA from Rivier University in 2001. Received Holistic Life Coaching Certificate in 2010, her Masters in Metaphysics in 2014 from University of Metaphysics and her Doctorate In Metaphysical Counseling from University of  Sedona in 2019.   Barb is trained as an Usui Reiki Master Teacher and is actively practicing and teaching.
Dr.Barb specializes in Self Confidence, Stress Management, Wellness Overview Consultations, and Spirituality. She is a member of American Metaphysical Doctors Association and the Association of Comprehensive Energy Psychology and practice in several areas around the world.
Jessica Ayala
Executive Director
Jessica is originally from Chicago, IL but grew up in Nashua, NH since 1981.  Jessica has a Bachelors and Masters degree in business, background in leadership and worked in a corporate environment for 16 years.  Jessica pursued her career in politics since 2016, and currently is a NH State representative for Nashua, District 31.  She coaches and empowers women in politics and life. The Holistic Self Care Center provided her with therapeutic resources, such as meditation and yoga that lead her to connect with her inner self that led her to a happy, healthy  and loving lifestyle.  Jessica is passionate about bringing people of all ages together within the Nashua community.
Peace Asselin
Psychology, Hypnosis, Sleep & Reiki
Peace has a background in Psychology, Hypnosis, Sleep and Reiki that has brought her to a place of embracing self empowerment.  These techniques that she shares will assist in feeling more confident in yourself and with your own energy and power.  Weekly meditation classes and The Prosperity Group.
Contact directly on Facebook Peace's Meditation Healing Room or call 987-835-2935, email: peaceasselin@gmail.com
Ashley Burton
Massage Therapist
Hello, my name is Ashley Burton and I am a Licensed Massage Therapist and owner of Nature's Craft Therapeutics. I specialize in massage therapy technique combinations of:
Swedish
Neuromuscular
Circulatory and
Lymphatic Drainage massage
While also incorporating other complimentary modalities such as
Reflexology
Passive and Active body stretching
Trigger Pointing
Deep Tissue
Massage Cupping and
Hydrotherapy
Taking great care to listen to each clients concern and tailoring every treatment session to aid those concerns is something I hold of great importance.  I believe a customized approach to both massage therapy and healthcare in general is the best and only way to see lasting improvements!
For more information about massage therapy and how I may be able to help you, simply give me a call or send me an email. I look forward to hearing from you!
Phone: 603-365-1408
Email: NCTmassage@gmail.com
Website: www.AMTAmembers.com/AshleyBurton
Carol Lavoie
Massage and CranioSacral Therapy, Reflexology
Carol Lavoie, is a Nationally Certified Licensed Massage Therapist in the State of NH/MA.  She is a Graduate of North East Institute Of Whole Health located in Manchester NH.  Carol held a membership with ABMP and NCTMB since 2005.  Her training and services include Swedish/Therapeutic Massage, Deep Tissue, Manual Lymphatic Massage,  Myofascial Release, Prenatal Massage, Craniosacral Therapy, Reflexology and Kinesiology Taping.  Each treatment is tailored to the clients specific needs, Massage brings alternative benefits of balance, energy and healing within our body and mind.
Contact Carol Lavoie directly at Kneading Balance 603-890-0378 or email: lavoiecarollmt@gmail.com
Amber Finnell
Integrative Wellness & Life Coach, Eye Movement Therapy, Neuro-Linguistic Programming, Emotional Freedom Technique (EFT)
I fundamentally believe that health and happiness are our birthright. To this end, I am a Certified Integrative Wellness and Life Coach, and employ numerous modalities such as EFT (meridian tapping), Eye Movement Therapy, Neuro-Linguistic Programming, FEFT, and Quantum Healing, among others. I specialize in quick, yet profound changes that move the client from problems and physical symptoms into solutions and success. Using a light-hearted approach, I bring together physical, mental, emotional and spiritual principles and techniques to help you feel safe and supported, while clearing issues that are keeping you from being your best self.  These techniques have been such a blessing in my life, and it is my honor and privilege to share them with others so they may lead happier and more successful lives!
Contact Amber directly 978-501-2750 or amberfinnell@gmail.com
Nancy Frye
Belly Dance Instructor
Instructor Nancy Frye, AKA Zahira Zuhra, has been active in the Belly Dancing community for many years attending festivals and private events.  The beautiful art of Belly Dancing will be taught at the beginner level.  The techniques will slowly move body parts in circles and teach the flow involved.  It will awaken your body, warm your soul, and make you smile.
Contact Nancy directly 603-620-4295 or zahirazuhra@aol.com
Dr Jodie MacDonald
Dr Jodie is a Holistic Practitioner who specializes in helping those with chronic illnesses. Dr Jodie received her doctorate from Kingdom College of Natural Health in 2013. Since then she has researched and studied many modalities to help those who suffer from debilitating conditions. Dr Jodie wrote her dissertation on the effects of guided meditation for the pain of Lyme disease.
Dr Jodie has several modalities, which include the use of crystals, energy work, nutrition, herbs and more that help the body advance to better health.
Dr Jodie started on this path because she too suffered from Cancer, migraines and debilitating pains in her lower abdominal area that no one could figure out and didn't know how to fix. The cancer was cervical and they punched it out twice causing her to hemorrhage a lot both times.
Dr Jodie's family has suffered with diabetes, multiple sclerosis, Parkinson's and many forms of cancer. She has witnessed it all her life. She wants to help people because at the time she was unable to relieve the suffering of her family and friends. Dr Jodie wants to make the difference and be able to say, "I can help you, to feel better and to be better".
Having done research, Dr Jodie understands that each person is an individual and that all people should not be treated the same. Finding the reason or root cause of the clients pain and suffering or their reason for depression or the reason the weight loss is slow, and finding that place where cancer started or Lyme infected the client. Dr Jodie believes that you don't have to suffer; you can live an inspiring life.
Dr Jodie has put together programs that can help the public. She has learned how to help the human body grow and heal. She can assist in helping you be at peace. These programs have been put together to educate the client on their illness, their body and what they can do to make it better. Dr Jodie's job is to make the client feel heard and understood, to provide them with a specific plan for their specific needs.
Wendy Merrill
Wendy has been part of the Holistic Self Care Center team for several years.  In addition to working with clients at the Center,  she has authored several educational classes which have been presented on site.
Her long-term vision is to integrate natural health, irdology and sports nutrition, particularly in the lives of young athletes and their relationship with the professional sporting world.  Previously, Wendy co-founded and co-owned a successful international travel agency and a hospitality-consulting firm.  In addition, she has been the General Manager of numerous restaurants in New England area.  With Wendy's many years of education in business management and consulting, nutritional physiology, homeopathy and more recently irdology, she has the ability, through her company VisualEyes Health, to work with clients worldwide helping them uncover and discover the true causes of their health imbalances.
Contact Wendy directly at 603-320-5009 or email wendy@visualeyehealth.com
Elizabeth Alleyne
Life Coach, Workshop Instructor
Elizabeth is a life coach and workshop instructor.  She has been practicing at the Holistic Center for many years.  Elizabeth is very passionate about her class "A Course In Miracles" that guides participants to work towards a happy and healthier life.  She has written many books about her own life experiences that in many ways provides people a real life perspective about life.
Contact Elizabeth directly 603-233-5697 or Coachbrown65@gmail.com
Next Steps…
Our Staff are experts in their respective fields.  Contact us to see how we can make your life better!