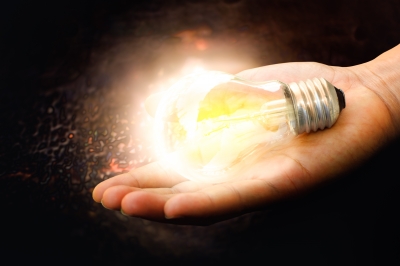 Our Approach
We are committed to helping you be the best YOU that you can be using various approaches supporting your body, mind and spirit, grounded in the concept of energy work.
Our Story
The Holistic Self Care Center was founded by CEO, Barb Tremlett in 2005  and is a business that educates individuals to take an active role in their personal health care, become in tune with their bodies, and learn to trust their own intuition on the direction their lives should take.  The Holistic Self Care Center vision is that we are the most recognized, quality driven, and respected wellness center throughout Northern New England with the largest variety of holistic professionals under one roof, to care for and teach preventative self care to customers, businesses and the community.
The HSCC believes people are strong mentally, physically, and spiritually "We can do, be, or have anything we desire". 
Meet the Team
These are the people that make it happen!
Barb Tremlett
Originally from St. Louis Missouri, Barb has lived in Nashua for over 30 years. She has a diverse work background, including working as a meat cutter for the Civil Service, owning a daycare center, working in healthcare and as a facility manager for a large software corporation. Barb completed her undergraduate studies in Business Studies at Southern New Hampshire University in 1998 and then went on to receive her MBA at Rivier University in 2001. Received her Masters in Metaphysics in 2014 from Sedona University and is a doctoral candidate for her Doctorate In Holistic Life Coaching.  Barb is trained as an Usui Reiki Master Teacher and is actively practicing and teaching.
Barb received her Holistic Life Coaching Certificate in 2010 and specializes in Self Confidence, Wellness Overview Consultations, and Spirituality. This certification rounds out her education and her ability to work directly with clients on health programs.
Jessica Ayala
Jessica is originally from Chicago, IL but grew up in Nashua, NH since 1981.  Jessica has a Bachelors and Masters degree in business, background in leadership and worked in a corporate environment for 16 years.  Jessica pursued her career in politics since 2016, and currently is a NH State representative for Nashua, District 31.  She coaches and empowers women in politics and life. The Holistic Self Care Center provided her with therapeutic resources, such as meditation and yoga that lead her to connect with her inner self that led her to a happy, healthy  and loving lifestyle.  Jessica is passionate about bringing people of all ages together within the Nashua community.
Peace Asselin
 Psychology, Hypnosis, Sleep & Reiki
Peace has a background in Psychology, Hypnosis, Sleep and Reiki that has brought her to a place of embracing self empowerment.  These techniques that she shares will assist in feeling more confident in yourself and with your own energy and power.  The Holistic Self Care Center has always been a place of great inspiration for her and many others.  It's structure, layout and artwork has all been put together for the purpose of healing and inspiring others. The energy held at the Center amplifies the power of our creative energies which makes her excited to see what it is we will all manifest for ourselves in our lives!
Amber Finnell
Integrative Wellness & Life Coach, Eye Movement Therapy, Neuro-Linguistic Programming, Emotional Freedom Technique (EFT)
I fundamentally believe that health and happiness are our birthright. To this end, I am a Certified Integrative Wellness and Life Coach, and employ numerous modalities such as EFT (meridian tapping), Eye Movement Therapy, Neuro-Linguistic Programming, FEFT, and Quantum Healing, among others. I specialize in quick, yet profound changes that move the client from problems and physical symptoms into solutions and success. Using a light-hearted approach, I bring together physical, mental, emotional and spiritual principles and techniques to help you feel safe and supported, while clearing issues that are keeping you from being your best self.  These techniques have been such a blessing in my life, and it is my honor and privilege to share them with others so they may lead happier and more successful lives!
Carol Lavoie
Massage and CranioSacral Therapy, Reflexology
DRok En Judo
Spiritual Coaching & Dance Expressions Instruction
D.Rok also known as Daniel C. Swain, has been committed to teaching, educating, coaching and empowering all through their inner spiritual journey through dance expression and meditation. He believes that through our art of self expression we open, and awaken to our breath within our soul. He believes through our breath we come to understand our full potential within. When we express ourselves and practice breathing in and out we become the move, or our own breath that is the gateway within. This is usually referred to as Prana, life energy, chi, or our life force.
Anastatia Owsiak
Reiki Master,  Integrated Energy Therapy, Intuitive and Medium
As a Reiki Master-Teacher, Integrated Energy Therapy® Master-Instructor, Certified Assertiveness Coach, Holistic-trained Coach, Intuitive and Medium, Anastazia also has had the pleasure to study many adjunct healing therapies since 2003, including: sound, frequency and vibration therapy, color therapy, Quantum Touch, crystal therapy, Assertiveness and Holistic Coaching, sacred science, Intuitive Communication/Intuitive Guidance, Feng Shui, and Vitamin/Nutriceutical/Bach Flower Essences/Essential Oil therapies. She's had the honor to support clients in her own practice, and in wellness centers, hospital and hospice environments since 2006, and has seen many dramatic and beautiful results. Anastazia has a solid background of over 25 years in the business atmosphere and has an MBA.
One of her core beliefs has always been that who we are is a perfect design by the Divine Creator, so needed in the world, and so often blocked by past obstacles, ill health, or pains that it is difficult for us to feel health or joy, or for the soul to express. When we give ourselves permission to heal at the body, mind and soul level, the soul is expressed, and our health, wellness and joy naturally present themselves and improve.
Next Steps...
Our Staff are experts in their respective fields.  Contact us to see how we can make your life better!