Past Weekly Class Offerings, Individual Programs & Workshops
What would you like to hear about today!???
Email us at info@thehsccenter.com and make a request.
How Souls Unfold, Let's Talk About It w/Barb Mondays @6:30 & Thursdays @12noon  Where are you in your life's journey? Many people see things, hear voices or having feelings to do things they do not understand. For many the worst part is not being able to talk about it. It you are curious about what you are experiencing and want to share your story or hear about others are traveling through there life's voyage you are in the right place. There is no judgment, there is only unfolding. Let's talk bout it. Come to peace with where you are and potentially find the next steps you wish to travel. These programs are 60-90 minutes are free and donations are very welcomed.
Irma- Come Hear The Stories and See The Pictures On The Historical Devastation, Tuesday, November 7th, Open house and hugging hour, Program 7pm. She's here... Barb Tremlett is back from Sint Marten, after living through the experience of monster hurricane Irma. She has come to share her story in words and pictures. Join HSCC as they host this first time public unfolding of the time line of Irma and the changes she has brought to the beautiful tiny island of Sint Maarten. Learn about the book currently being edited for release and how to hear more of the accounts of the devastation and rebuilding of the people, homes, businesses, government and the island. No cost but donations are gratefully accepted to continue the work.
Relationships w, Barb, door open at 6:30, games begin at 7pm- 9pm, Cost $25
Are you looking for some insight for your relationships? Do you want to understand what it is that attracts you to partners? Or how you really see your kids and world. Sometimes we surprise ourselves when we are given these hints. Come play a fun game that actually will tell you answers to many of your relationship questions. There will be laughter, stories and great sharing.
Sint Maarten Hurricane Relief Fundraiser, 11am, 11-11-17
While Barb Tremlett is in the US she wants to help the children of the island. There will be a fundraiser for the Schools of the Dutch Quarter. Living through a Category 5++ hurricane did huge damage to the small island of Sint Maarten. But looting did worse damage to many places, including the schools. Many of the schools are no longer safe or secure. It will take months or even years to bring the schools back to where they need to be. There are a great need for books, supplies, and technology. 
HSCC in coordination of the Ministry of Education, will assist by hosting a fundraiser and donation drop off for the Sint Maarten schools that were hardest hit. The celebration of the island is November 11th. It is an annual celebration honoring the island and has a spiritual connotation held on the 11th month, 11th day and 11th hour. 
Join us at the HSCC Tuesday, November 11th at 11 am. Barb Tremlett will be on hand to answer questions and talk about the monstrous Hurricane Irma and the needs of the children that have lost so much. Look for more details on our newsletters, face book or website or please call us at the center. 
Thursday's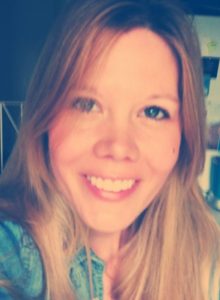 What Is Hypnosis? w/ Peace, 5:00 pm – 5:30 pm FREE: Come talk to Peace Asselin about what Hypnosis is, how it works, and how it can help more easily attain your goals.  Peace has been doing Hypnosis with clients for over 14 years, and has seen lots of amazing results from watching clients reach their goals of quitting smoking, losing weight, overcoming a fear of flying, reading faster, improving their golf game, halting hair loss, all the way to reaching their goal of winning a car and more!  Find out what hypnosis is, what you can use it for and how it works.  Also she can give you a sample of what it's like to be hypnotized if you'd like.
Hypnosis for Weight Loss w/Peace, 5:30 pm – 6:30 pm (Class Fee: $20): Lose Weight the easy way with Hypnosis. The old days of hypnosis through "trances" are done - Peace uses gentle guided meditations with positive suggestions to assist in relaxation to help you attain your goals. Group sessions are every Thursday, come anytime!
Open Meditation w/Peace, 6:30 - 7:30pm (Class Fee: $10): To bring peace to our lives and find guidance from our intuition, it's imperative that we learn how to listen within. These meditations will help you get in touch with your inner wisdom, and provide clarity to understanding how to receive the answers you are looking for.
Join us for this 60 minute workshop and get started on your journey towards inner peace.
Prosperity Workshop w/Peace Asselin, 7:30 pm – 8:30 pm  (Class Fee: $15):  This workshop provides an atmosphere where we can learn how to use our creative energy in a way as to allow us to see how magical life truly is.  The group atmosphere and support increases the creative power immensely to allow more abundance, success and happiness in our lives.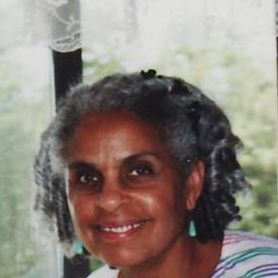 A Course in Miracles w/Elizabeth Alleyne, 6:30 pm – 8:00 pm  (Class Fee: $7.50): "A Course In Miracles" is being held and you are welcome to attend! If your world is looking sad and unpleasant, too much of your life is not working for you and you have been thinking that there must be a better way... Well, there definitely IS a better way and we can find it together through A Course In Miracles. Topics covered will include: Who am I? Why am I here? What am I supposed to be doing here? Can I overcome this challenge in my life? And many other questions that plague all of us. For this course, we please ask that you pre-register, as seating is limited.
Friday's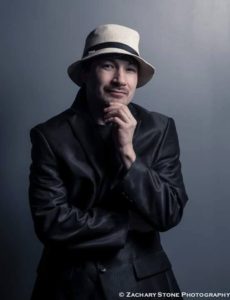 Finding Your Inner Voice Through Dance Movement w/Drok, 6:30pm - 7:30pm (Class Fee, $10):  Welcome all to take a journey within, finding and reconnecting to your inner voice through dance Expression.  We will explore this voyage together as many moves, many minds, and many voices becomes one movement.  As we become one we unlock our inner journey within our awakening selves.  As we breathe, we move without moving. As we move we breathe.  Let us rejoice and explore.
Saturday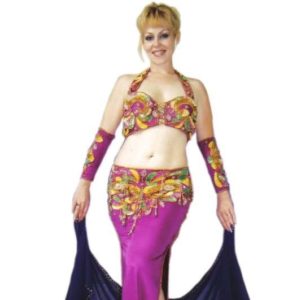 Belly Dancing w/ Zahira, 12:00pm - 1pm (Class Fee, $15):  The beautiful art of Belly Dancing will be taught at the beginner level.  The techniques will slowly move body parts in circles and teach the flow involved.  It will awaken your body, warm your soul, and make you smile.  Instructor Nancy Frye, AKA Zahira, has been active in the Belly Dancing community for many years attending festivals and private events.
Individual Programs, Workshops & Classes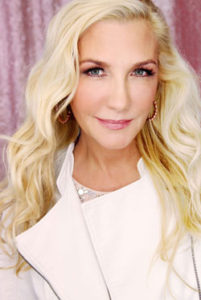 Wednesday, November 8th 7:00 pm - 8:00 pm: Art & Intuition Workshop w/Anne Deidre (Class Fee $45 includes supplies):  I believe that we are all creative. The Art and Intuition workshop will allow you to connect with healing and informative messages within you. You will learn how to access this wisdom through the creative process, and will feel a shift and transformation taking place. This workshop is based on my book 'Inner Visions The Healing Path of Art'. In the workshop you will choose a print of one of my paintings (yours to keep) and I will give you a reading on how the message of that painting applies to your life and soul path.