2022 Retreats
Peace From Within  – in January
To read more information on more details, dates and fees please check out www.SoulsSoultionsSXM.com

Welcome to Peace From Within- This program to discuss and create experiential learning on communication with your higher self. The topics introduced will vary and be integrated with our main goal, which is clear communication. During this journey you will build confidence in yourself and your gifts, open your passion and ultimately understand your purpose. This natural exotic classroom environment will give structure to allow this information to freely flow. Topics that are covered are explained at a basic understanding of energy and how it flows between humans and the higher self.

We will include education on meridians and chakras, along with other related topics.

There will be a variety of meditations, yoga and energy exercises taught to stimulate your opening of energetic flow. Your ultimate goal is to have clearer communication with your Divine. Listen to understand and speak to be heard. There will be fun and practice and a few offsite entertainments.

Daily programs will have Meditation and Prayer. This is clearly the correlation of speaking and listening which are the necessary components to to clear communication and the ultimate peace we are seeking.
Metaphysics 101 – in January 2022
After 20 years of searching the country for the topics that turned me on and I knew in my soul held some of life's big secrets I am complete. Now I want to gift those that have the craving like me to learn. Please do not spend decades looking for the answers, searching here and there for pieces of the answer. This program will assist you in understanding the basics of many topics and assist you in finding the keys that turn you on. We all came to find and play and live our passion. In the US this was a 10 month program. We will attempt to provide you with enough information to you to feel solid when you leave the island.
Topics; Chakras, Meridians, Crystals, Aromatherapy, General energy basics, Brain Wave Entrainment, Astral Travel, Reincarnation, Past Life Regressions, Aura's, Telepathy, Angels, Understanding the Mental/Physical/Emotional/ Spiritual/Energetic Bodies, ESP, Reiki, Gaia Mother Earth Energy, Visualization Relaxation Techniques, Forgiveness, Breath and Breathing, Sleep and Healing – Other topics many be added.
There will also be downtime when we go out on ocean, shopping or dancing. This is a fun filled, passionate uncovering or what you are seeking.
This is a standard retreat so it is all-inclusive and we will keep you very busy and very happy.
Stepping Into Your Greatness and Self Confidence – in February 2022
A Vibrant Celebration of release and renewal. Letting go of what doesn't work and bringing in the desired.
No matter where you are in your journey, you will walk away with these tools and techniques:
Release Past Hurts
Learn Relaxation and Stress Management Techniques
Create Your Own Destiny With Visualization Energy Work
Mastery of Self Confidence
Program will include meditations, classes on vision boards, stress management, forgiveness, energy working basics, basic movement, and other related materials. You will begin the process of the deepest self-love you have ever fathomed and take home this process for continued growth.
Dr. Barb says why we came …
Experience and live through Love
Be Joyful
To Create
To Help Others
To Celebrate
Program 4 full days of training covering:
Mastery of Self Confidence
Self Love
Empowerment of Self
Forgiveness of other and self
Creation of a plan of action
Tips for clear communication
Vision Board Fun
Energy Working Basics
Meditations
Stress Management
Extras of program include:
Ocean excursion and tour of island
Local Cuisine and enjoying the locals
Shopping and fun hopping where appropriate
Sand, Sun, Beach, Breeze…
Expectation for program:
Knowing how to conserve your energy for you
Enjoy a clearer understanding of what brings you joy
How to use protections from energy vampires
Learn how to say the word NO
Have a more complete grasp of your greatness
Enjoy a clearer understanding of what brings you joy
Understanding how to bring your mind to a state of peace
Recognize and stop others from manipulating you
Step Into Your Greatness
Holistic Life Coaching Certification.   – in March 2022
If you are a natural coach and you are ready to take it a step further and become a Certified Holistic Life Coach then your opportunity is here and ready for the experience.
This program will teach you the necessities to intake appropriate information from the client on the first visit, with an in depth questioning guideline called "The Matrix System". This system will obtain the necessary quantitative information for the largest impact, along with a very large toolbox to provide tailored homework and follow-ups with the clients. Our program also gives hands on ability to learn the work by providing 10 plus clients to practice the consult process with and critiquing to insure the information is comprehended. This program was developed for the natural coach that is ready to make it a productive business rather than just a gift they are sharing with family, friends, neighbors and strangers. How to start up a business is included with ways to build a network, marketing and looking at legalities. This program was originally taught over a 4-month time frame and has been condensed to provide a quicker turn around intensive program. There is no way around our calling, so why not jump in and feel the love as you help others have a more amazing life. Look at our testimonials of other coaches.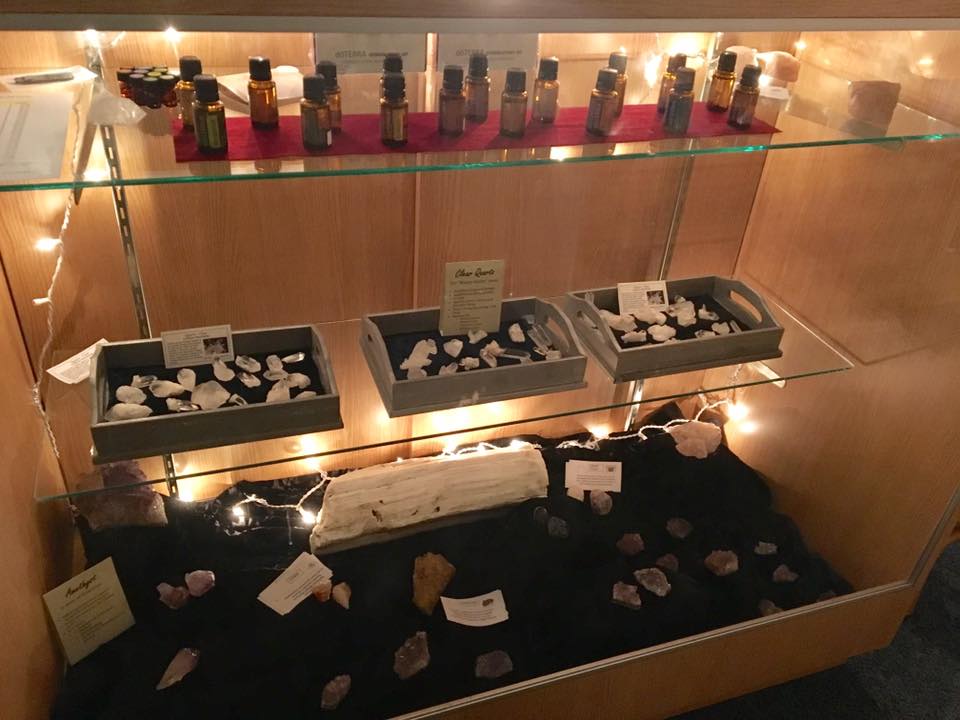 Crystals & Oils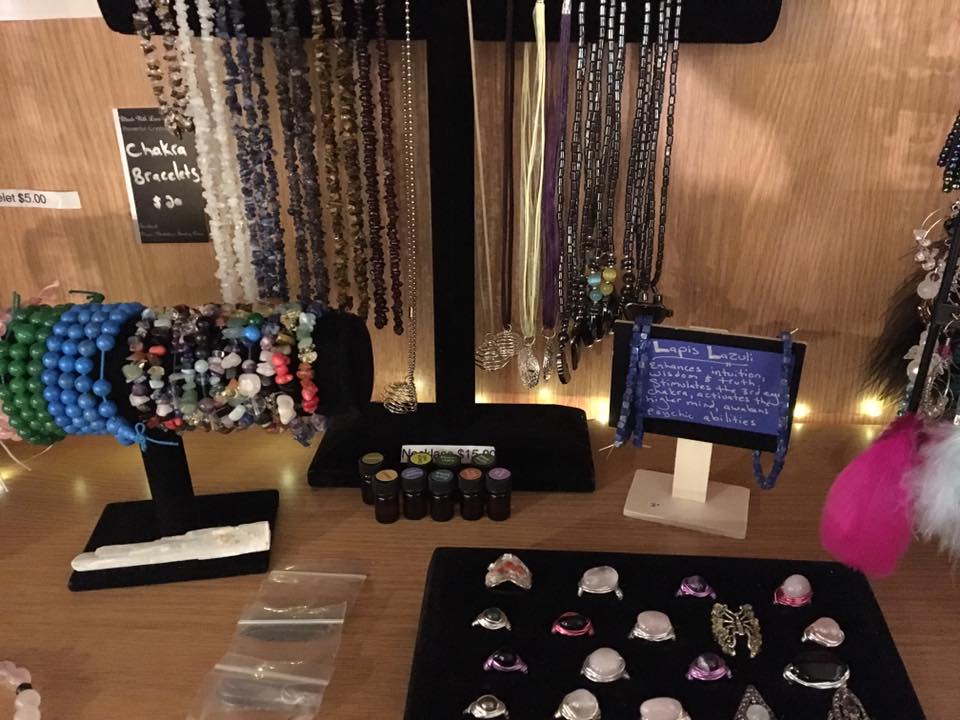 Jewelry by Peace Asselin